When it comes to owning an RV, there are various considerations to keep in mind to ensure its proper maintenance and longevity. One such question often arises is whether it's always acceptable to leave your rv battery plugged in. 
We will explore this topic and the shocking truth behind this practice. We will examine the benefits, potential risks, precautions, energy efficiency considerations, and alternatives associated with leaving an RV plugged in. By understanding these factors, you can make an informed decision regarding the optimal care for your RV.
Understanding the Concept of Leaving an RV Plugged In
Leaving an RV plugged in refers to keeping it connected to an external power source, such as a campground pedestal or a residential outlet, even when unused. This practice allows the RV's electrical systems to remain active, providing power to various appliances, devices, and charging systems. While it may seem convenient, assessing the advantages and disadvantages is important before deciding whether to leave your lithium rv battery plugged in.
The Benefits of Leaving an RV Plugged-In
Battery Maintenance
When an RV is plugged in, it keeps the house batteries charged. This ensures they remain in optimal condition, ready to power the onboard systems when needed. Additionally, it prevents battery depletion, which can lead to reduced battery life.
Temperature Control
Leaving your RV plugged in allows you to run the air conditioning or heating systems as needed, keeping the interior comfortable. This is particularly beneficial if you live or travel in regions with extreme weather conditions.
Convenience
Having your RV plugged in at all times ensures that essential appliances, such as refrigerators or freezers, remain operational. This convenience eliminates emptying and defrosting these appliances before each trip.
The Potential Risks of Leaving an RV Plugged-In
Electrical System Issues
A continuous power supply can strain the RV's electrical system. Over time, this can lead to wear and tear, potentially causing malfunctions or even electrical fires. Regular inspections and maintenance are crucial to minimizing these risks.
Battery Overcharging
While keeping the batteries charged is essential, leaving them connected to a power source for extended periods can result in overcharging. Overcharging can damage the batteries, reducing their capacity and lifespan.
Power outages and surges
Power outages or surges from an external power source can sometimes occur. These fluctuations can damage sensitive electronic components in the RV, including appliances and entertainment systems. Using surge protectors can help mitigate this risk.
Proper Precautions for Leaving an RV Plugged In
To minimize the potential risks associated with leaving a lithium rv batteries plugged in, it's crucial to take certain precautions:
Invest in Surge Protection:

Installing a surge protector between the external power source and your RV's electrical system can safeguard against power fluctuations and prevent damage to your RV's electronics.

Regular Inspections:

Schedule routine inspections of your RV's electrical system, including wiring, outlets, and appliances, to identify any signs of wear or potential hazards. Addressing these issues promptly can prevent further complications.

Unplug During Storage:

If you plan to store your RV for an extended period, it's recommended to disconnect it from the power source. This helps reduce the risk of electrical system issues and saves energy.
Monitoring and Maintenance for Plugged-In RVs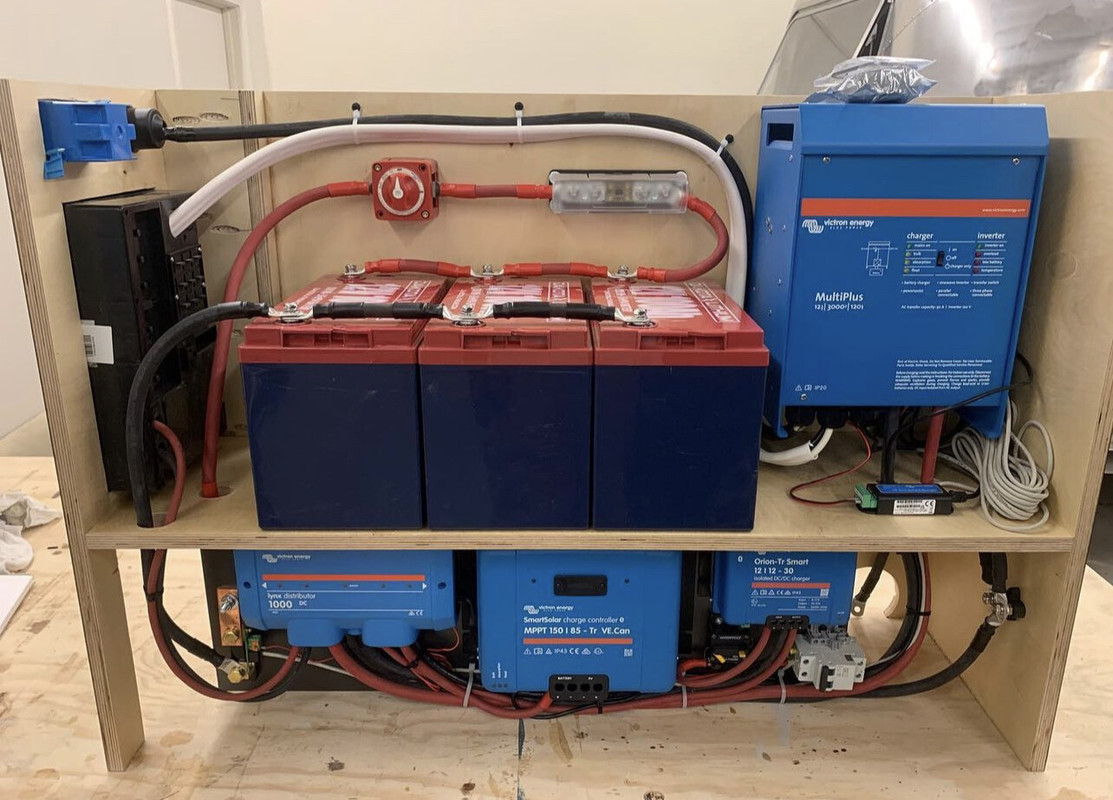 When leaving your RV plugged in, it's important to perform regular monitoring and maintenance.
Battery Checks:

Regularly check the battery voltage to ensure it is within the appropriate range. Low or excessively high voltage levels indicate potential issues that should be addressed promptly.

Cleaning and Ventilation:

Keep the RV's electrical compartments clean and well-ventilated. Dust or debris accumulation can hamper the efficiency of the electrical components and increase the risk of overheating.
Energy Efficiency Considerations
While leaving an RV offers convenience, it's essential to consider energy efficiency.
Energy-Saving Appliances:

Opt for energy-efficient appliances and devices within your RV. This can help reduce power consumption and lower utility costs.

LED Lighting:

Replace traditional bulbs with energy-efficient LED lights. LED bulbs consume less energy and have a longer lifespan, making them an ideal choice for RVs.
Alternatives to Leaving an RV Plugged-In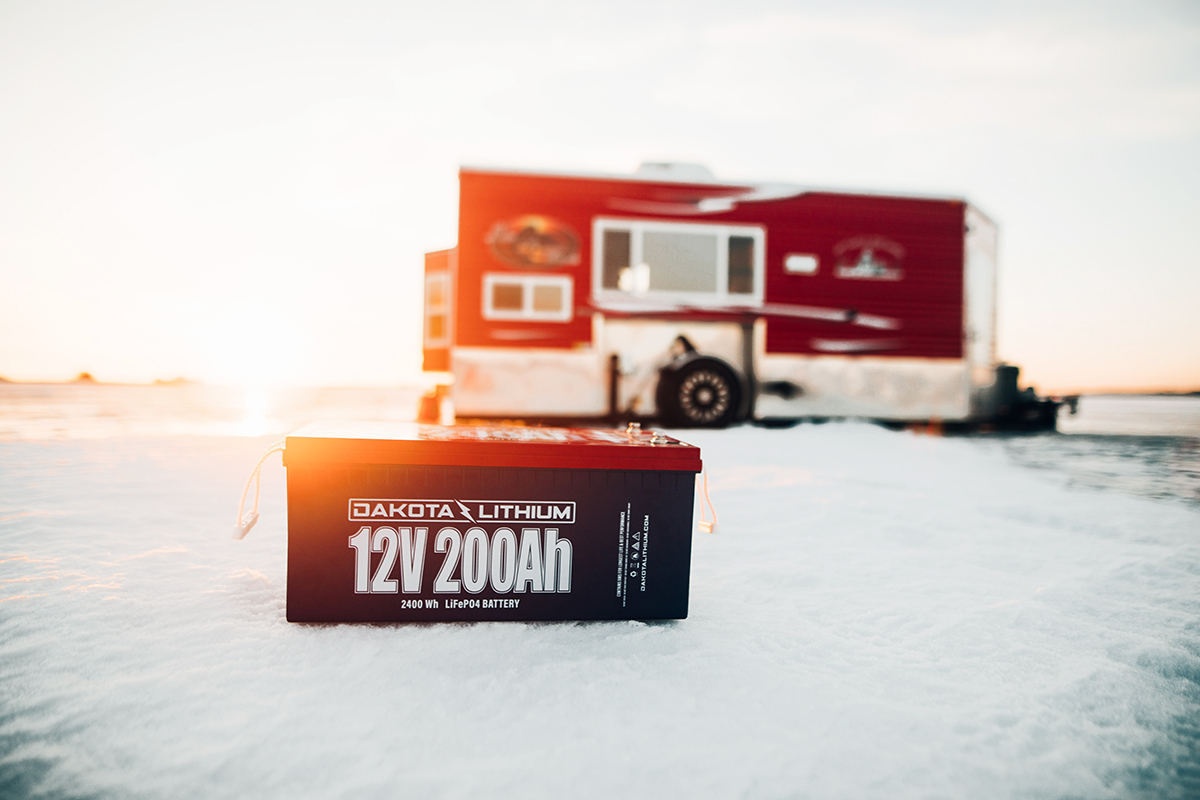 If you're concerned about the potential risks or energy consumption associated with leaving your RV plugged in, consider these alternatives:
Battery Disconnect:

Install a battery disconnect switch to easily disconnect the batteries when the RV is unused. This helps preserve battery life and prevents electrical drain.

Solar Power:

Investing in solar panels for your RV can provide a renewable and eco-friendly power source. Solar energy allows you to maintain your RV's battery charge without relying solely on external power.
Conclusion
In conclusion, whether it's always acceptable to leave your RV depends on various factors. While there are benefits, such as battery maintenance and temperature control, it's crucial to be aware of the potential risks and take proper precautions. 
Regular monitoring, maintenance, and energy-efficient choices can help mitigate these risks. Alternatives like battery disconnect switches or solar power offer viable options for RV owners concerned about power consumption and electrical system issues. By making informed decisions and implementing the necessary measures, you can ensure the longevity and safety of your RV. For more info you can contact at dakota digital.
Frequently Asked Questions
Q1: Can leaving an RV plugged in damage the batteries?
Leaving an RV plugged in for extended periods can lead to overcharging, damaging the batteries. It's important to monitor battery voltage and take precautions to prevent overcharging.
Q2: What are the risks of leaving an RV plugged in during power outages?
During power outages, electrical surges can occur when the power is restored, potentially damaging sensitive electronic components in the RV. Using surge protectors helps protect against these risks.
Q3: Is disconnecting the RV from the power source during storage necessary?
Disconnecting the RV from the power source during storage is recommended. It reduces the risk of electrical system issues and conserves energy.
Q4: How can I make my plugged-in RV more energy-efficient?
Opting for energy-efficient appliances, LED lighting, and investing in solar panels are effective ways to make your plugged-in RV more energy-efficient.
Q5: What are the alternatives to leaving an RV plugged in?
Alternatives to leaving an RV include installing a battery disconnect switch and utilizing solar power as a renewable energy source for charging the batteries.